The Gibb brothers were something entirely different. The Bee Gees were pioneer performers in the disco music era in the late 1970s. The group was infamous for creating some of the best pop music. Also, Barry Gibb's R&B falsetto was their signature sound.
Fans who saw Barry, Maurice, and Robin at the MGM Grand in Las Vegas on November 1997 were supposed to be their live farewell. The concert featured their greatest hits and even had a guest appearance by Celine Dion.
The Bee Gees performing at L.A's Wango Tango Festival in 2001 was the last time the brothers were captured singing together on camera. They performed 'You Should Be Dancing' on June 17, 2001, at the Dodgers Stadium in Los Angeles. It was the last time the trio performed together.
No one knew it was the last time the brothers would be captured singing together on camera. Maurice, Robin, and Barry Gibb were the closing act of the second day of the Wango Tango Festival. Even Aerosmith was limited to four or five songs during the concert. But that's when Bee Gees gave a 13-song performance.
Bee Gees opened their set list with 'This is Where I Came in' which was followed by 'To Love Somebody', 'Massachusetts',  and 'I Started A Joke'. They finished the show with 'You Should Be Dancing' with fireworks in the air.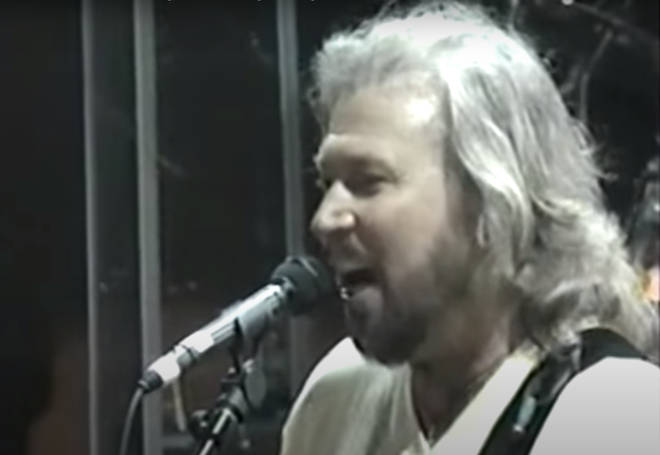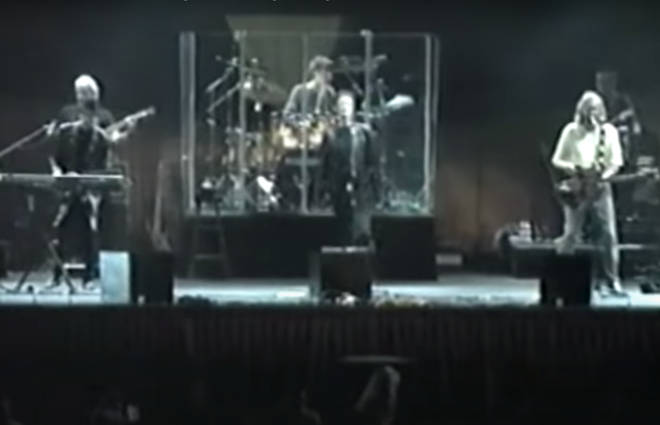 Picture: Universal
About the concert, it is revealed the reaction to Bee Gees was mostly positive. According to Jim Wells, "It was a very mixed crowd with both young and old, but mostly teenagers, and their response to the Bee Gees were surprisingly enthusiastic…something in the air was saying the Bee Gees were in for a dominating closing performance." 
He also added, "All of the songs received a rousing applause, But it was the latter half of the set that received the biggest ovation. When the Saturday Night Fever songs were performed ('Night Fever', 'More Than A Woman' and 'Jive Talkin') the entire stadium was on their feet clapping, singing, dancing and being whipped into a frenzy."
Further more explanation on how the show ended is giving by Jim. Wells said,
"Finally, as the show was closing and the last chords of 'You Should Be Dancing' were being played, the Bee Gees were thanking the audience and entertaining the crowd when suddenly the sky lit up above Dodger Stadium with a tremendous display of fireworks."
"It was a spectacular end to the entire performance and the crowd responded with a thunderous roar of approval."
The last performance of 'You Should Be Dancing' was not their very last as a trio. But it was their final performance which was recorded on a video. Their very last performance was eight months later on February 23, 2002. Sadly, there is no video of that moment.
That would be thier last show. Maurice died in January 2003 due to complications of twisted intestine. His twin Robin also died in 2012 after being diagnosed with cancer. Barry is the only one surviving and commented about his brothers in 2012. Barry said,
"Nobody ever really know what the three of us felt about each other, Only the three of us knew. It was such a unifying thing, the three of us became one person. We all had the same dream. That's what I miss more than anything else."